Willkommen auf den Webseiten des Studiengangs Bachelor Wirtschaftsinformatik (B.Sc.)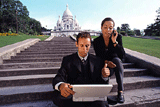 Mit dem "Bachelor of Science" in Wirtschaftsinformatik wird ein eigenständiger, erster akademischer Abschluss angeboten, der auf grundlegende, berufsqualifizierende Inhalte und Fähigkeiten abzielt. Die Länder der Europäischen Union haben sich zur Einführung des Bachelor wie auch des Master verpflichtet. Ähnliche Entwicklungen finden in Asien statt. Die Vorteile eines Bachelor liegen auf der Hand.
kurze Studienzeit von sechs Semestern
international anerkannter Abschluss
bei Interesse weitere akademische Qualifizierung durch Übergang in ein Master-Studium
Die Vorbereitung auf den internationalen Arbeitsmarkt wird zudem dadurch gefördert, dass ausgewählte Lehrveranstaltungen in englischer Sprache angeboten werden. Der modulare Aufbau des Studiums erleichtert es, einzelne Module an einer ausländischen Universität abzuschließen. Das Institut für Informatik und Wirtschaftsinformatik (ICB) pflegt intensive Beziehungen zu Universitäten in vielen Ländern und unterstützt Studierende bei der Wahl einer geeigneten ausländischen Universität.
Betonung kommunikativer und sozialer Kompetenzen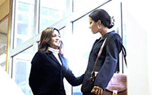 Immer kürzere Entwicklungszyklen und unternehmensübergreifende Projekte erfordern von Mitarbeitern, in Gruppen mit unterschiedlicher fachlicher Besetzung effizient zusammenzuarbeiten.
Durch geeignete Lehrveranstaltungen, die auch auf die Entwicklung sozialer und kommunikativer Kompetenzen gerichtet sind, werden die Studierenden frühzeitig auf diese Anforderungen vorbereitet. Außerdem wird die aktive Mitwirkung der Studierenden an den Lehrveranstaltungen gefördert und gefordert. Sie ist eine wesentliche Voraussetzung für individuelle Lernerfolge und erleichtert es den Dozenten, die Lehre den Bedürfnissen der Studierenden anzupassen.
Über den Studiengang
Im Studiengang Bachelor Wirtschaftsinformatik erwerben Sie den Abschluss "Bachelor of Science (B.Sc.)". Die Regelstudienzeit beträgt für den Bachelor-Studiengang 6 Semester (drei Jahre), einschließlich der Anfertigung der Abschlussarbeit.
Interessierte an dem Bachelor-Studiengang Wirtschaftsinformatik finden in dem WI-Portal weiterführende Informationen.